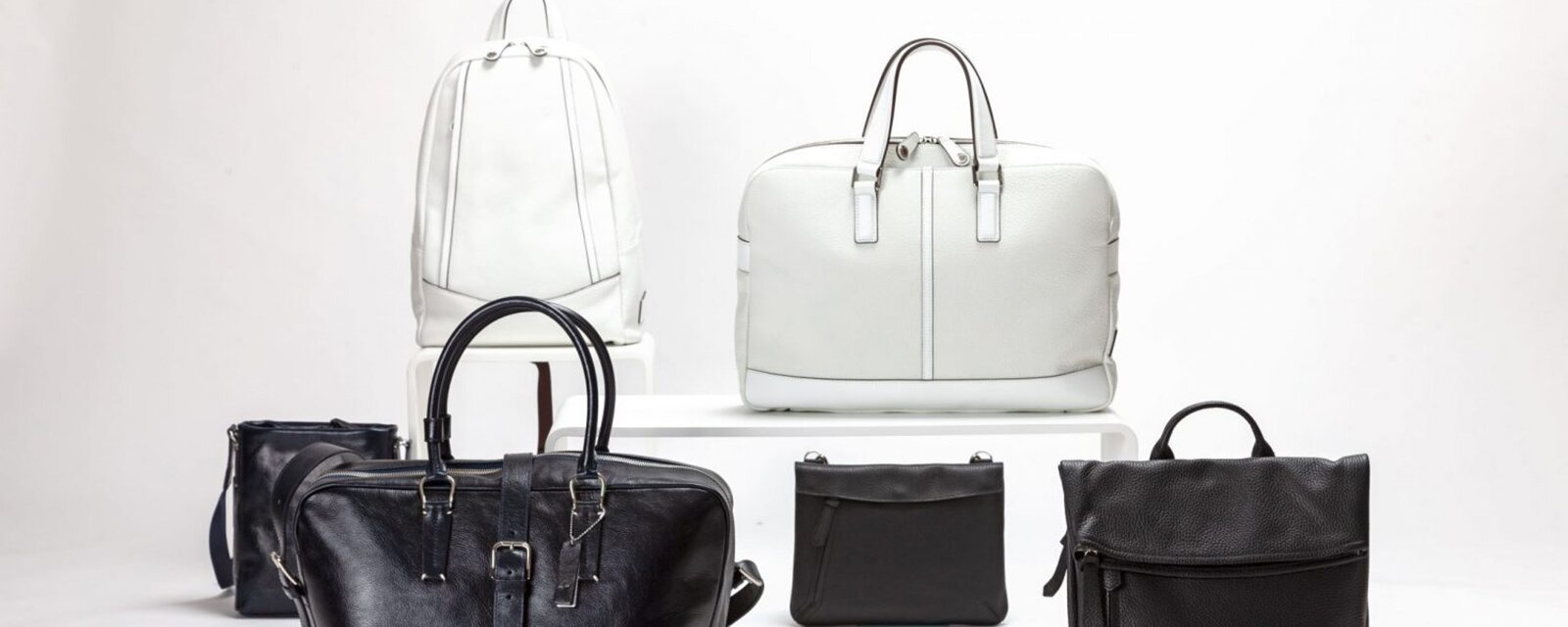 Bags
Toyooka Kaban
Japan's foremost site for production of bags trusted by world-class brands
1,000 years of traditional bag crafting
The history of Toyooka Bags
The Maruyama River, which flows through the center of Toyooka, is home to an abundance of wetlands in which the Salix koriyanagi (a variety of willow) grows in profusion and is used for wicker work. The Kojiki, Japan's oldest historical record, contains remarks that wicker work techniques were passed to Japan by Amenohiboko, the legendary prince of Silla (the ancient Korean Kingdom). Willow is woven to produce a unique wicker material. Thatched wicker boxes made in the Tajima region of Toyooka can now be found in the Shosoin treasure house archives.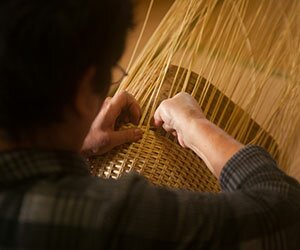 Wicker trunks were widely sold as a product in days gone by. The hemp yarn (Tajima Asao) used when weaving these trunks was a specialty product of Toyooka with nationwide recognition. The region was also rich in natural bamboo groves. Given the heavy snowfall, limited arable land (inhibiting development of new paddies), and other natural constraints, there was a surplus labor force during barren periods. This created the ideal conditions for locals to pursue crafting as a side vocation.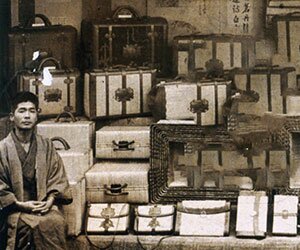 With support and encouragement from the Kyogoku domain, wicker trunk production witnessed a surge. By the 19th century, logistics and sales infrastructure was in place to meet the growing national demand for this product.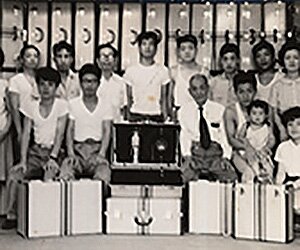 Toyooka fiber bags (bags using vulcanized fiber, in use as insulating material at the time) were adopted by Japanese teams at the Berlin Olympics. On these and other occasions, fiber bags became a mainstream handbag product in Toyooka.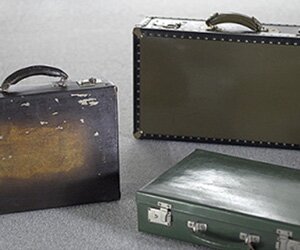 A new type of bag was produced by modifying the body frame of a conventional suitcase and using piano wire to keep the shape in place. The lightweight, durable bag was a dramatic improvement over other products due to the way it compensated for these defects. During the economic boom of 1958-1961, over 300 bag-producing firms emerged in Toyooka.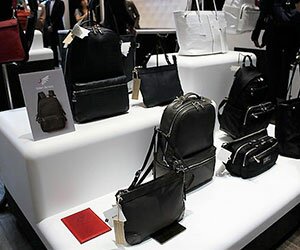 The combined value of shipments of bags out of Toyooka was the highest nationwide in 2013, making the region Japan's foremost bag producer both in reputation and in actuality. Numerous brands from within and without Japan utilize OEM production, with artisan Toyooka skills reaching people worldwide and touching their lives.
Toyooka bag crafting
Three key reasons why Toyooka excels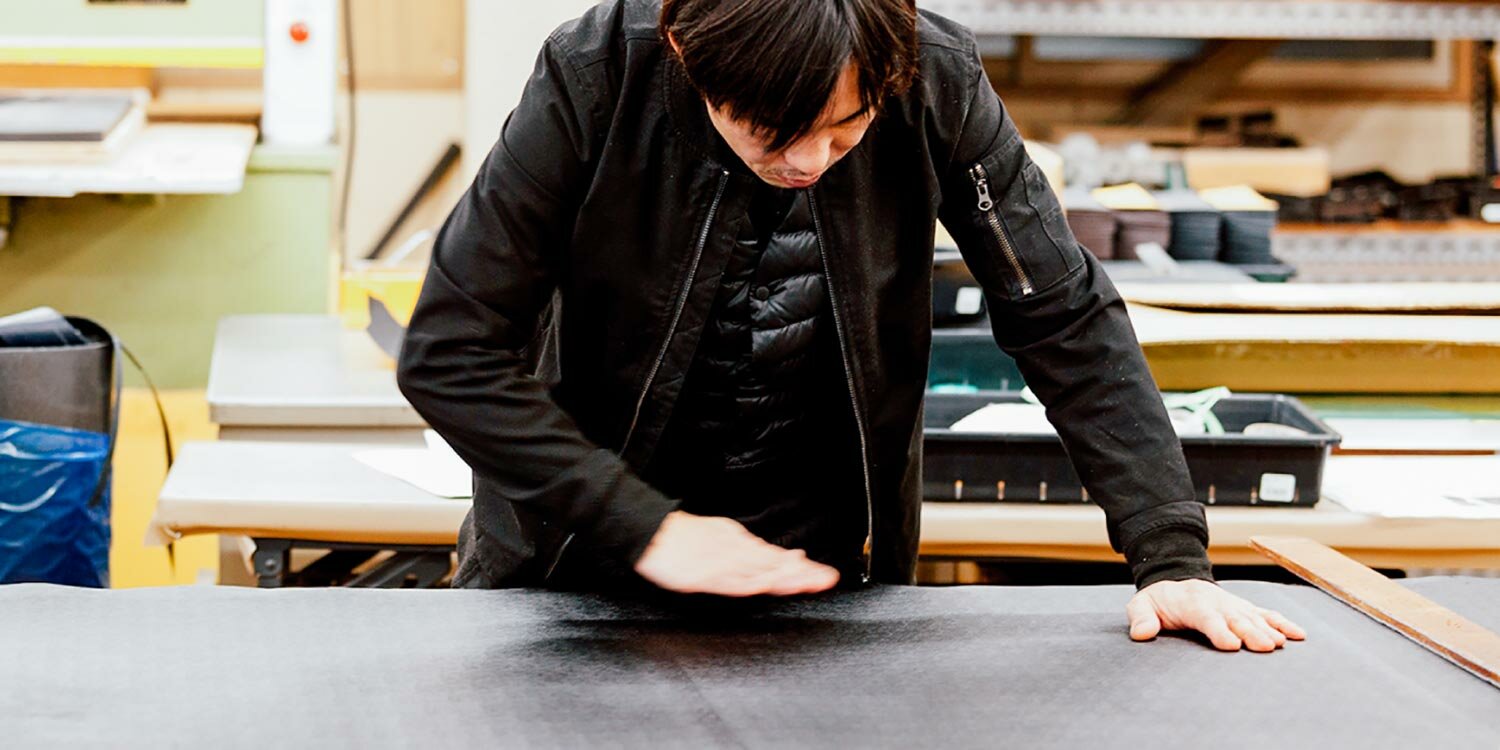 01.
Toyooka is home to Japan's only dedicated bag production complex, with countless bag production firms congregated in one place. Having this density of producers in a single place allows for the latest in equipment and technology to be found in an integrated fashion, with a diverse range of products being made.
02.
Our bags are crafted by human hands. These artisan skills are the result of long years of experience and are passed down from person to person. A wide variety of industrial sewing machines are used in conjunction with numerous bag designs and materials, something only possible through the long and established history of artisan bag crafting here.
Toyooka also has specialized vocational schools where students can train to become bag-making experts. Ambitious young students from all around Japan work intently every day to improve their bag-making skills.
03.
In Toyooka, we emphasize quality control, considering it a key responsibility of manufacturers. Numerous companies here employ ISO and other international quality management systems, as well as review past data in order to continuously update and improve their inspection systems. This is one of the key responsibilities of a full-fledged production region.

More Details
Local bag producers came together to establish the Toyooka Kaban Artisan School.
Toyooka KABAN Artisan School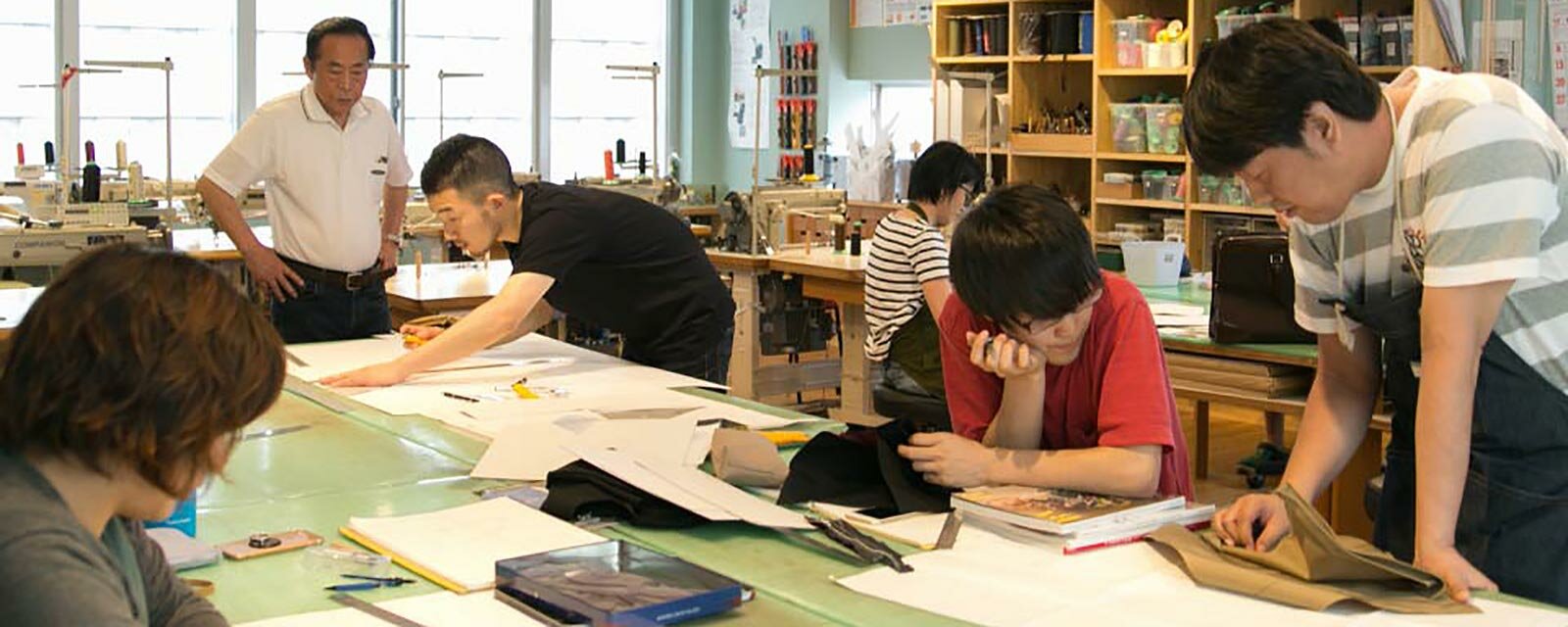 In 2014, the Toyooka Kaban Artisan School was created by local artisans as a professional one-year bag-making school that enables students to acquire a wide range of knowledge and professional skills. The goal is to ensure that these artisan traditions are passed on to the next generation. Students enroll from all over Japan, and the school has already produced many successful artisans.

The curriculum draws on the long years of expertise gained by veteran instructors, and allows students to gain hands-on knowledge in a real-world setting.
Given our premier position as a production region, students have the opportunity to visit work sites and see the latest materials and equipment. This is an approach to learning that is wholly unique to this area.
Students start from a common base of zero knowledge and skills and then train for one year, ultimately graduating as a bag making professional fully skilled in all steps from bag planning, to design, to sewing. The goal is to develop skilled talent who are poised to assist companies with their expertise.
Students also learn management and receive the support and backing of the school in order to help them come into their own.

View More
Toyooka Kaban and Toyooka Wallets
TOYOOKA KABAN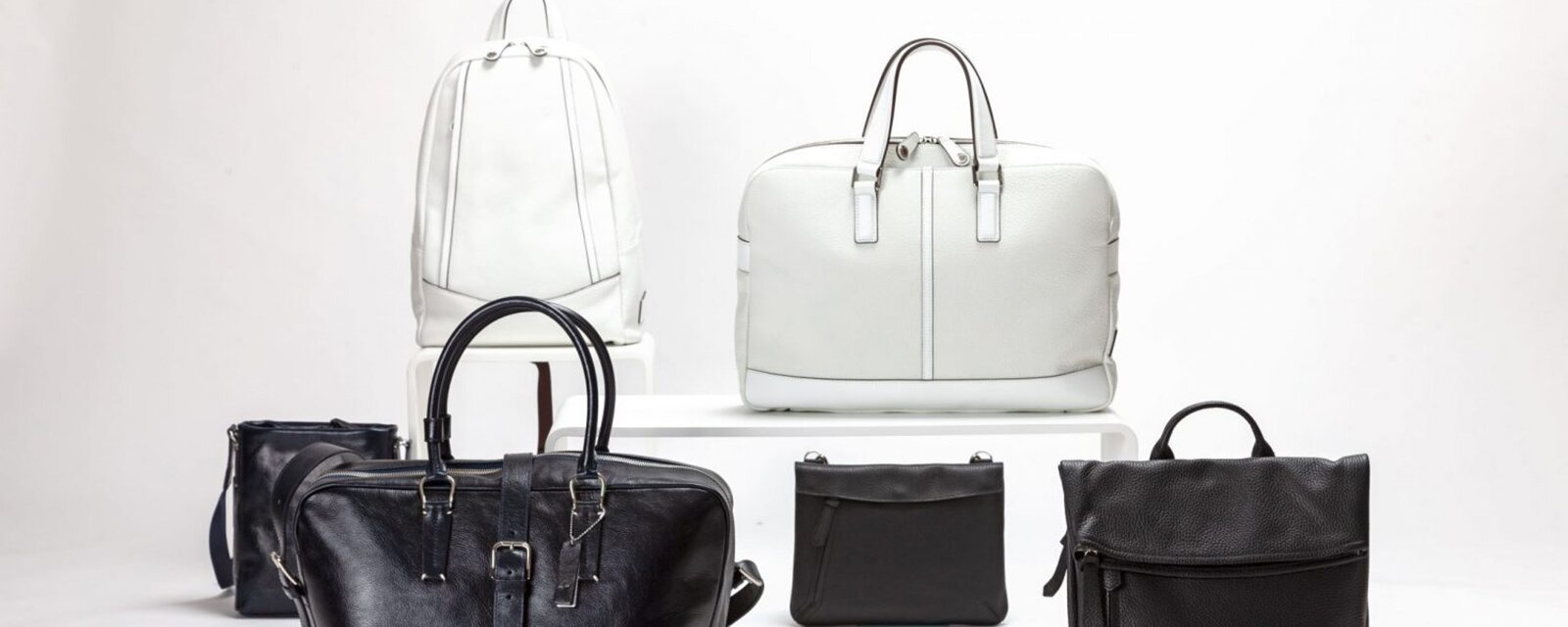 In 2006, we registered a local trademark, "Toyooka Kaban", as a means for consumers to purchase bags made here with peace of mind, knowing that they are produced through the long artisanal history and advanced craftsmanship of Toyooka. Only those bags produced in Toyooka by companies certified by the Hyogo Prefecture Bag Manufacturing Union and clearing the screening as excellent products receive this designation. Strict standards are employed for the design, specifications, materials, components, and sewing, and only those firms strictly complying with the manifest who produce their bags exclusively in Japan are eligible.
In 2017, Toyooka Wallets was registered as a new trademark subject to the same concept and standards, with more certified products appearing day by day.
Toyooka Kaban and Toyooka Wallets
Certification for a product under the Toyooka Kaban or Toyooka Wallet brands requires a dual screening, first through a corporate review, and then a product review.
The Toyooka accessories' approach to Sustainable Development Goals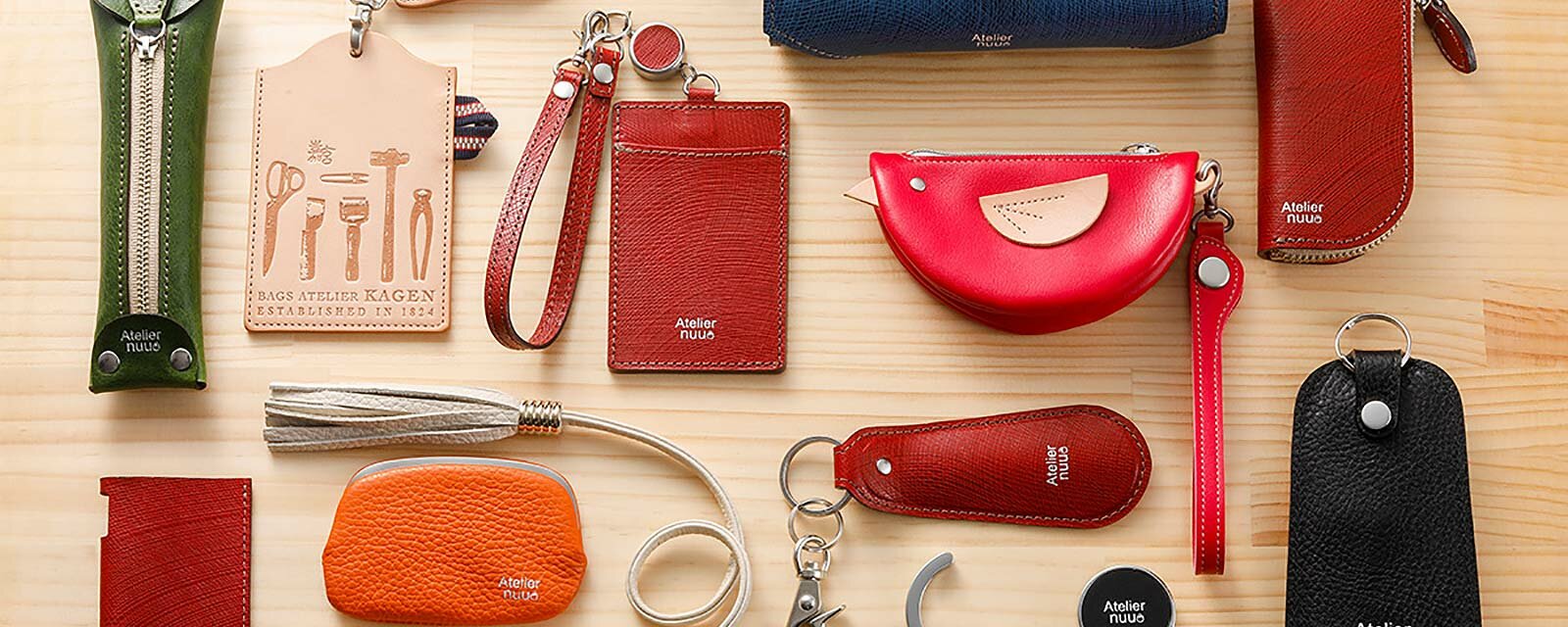 Toyooka accessories are products that are committed to using excess leather scraps and fabric which inevitably occur in the bag manufacturing process. Only those items that clear stringent standards equivalent to those used for Toyooka Kaban bags are certified. Through these Toyooka accessories, we aim to achieve a more eco-friendly and sustainable society.