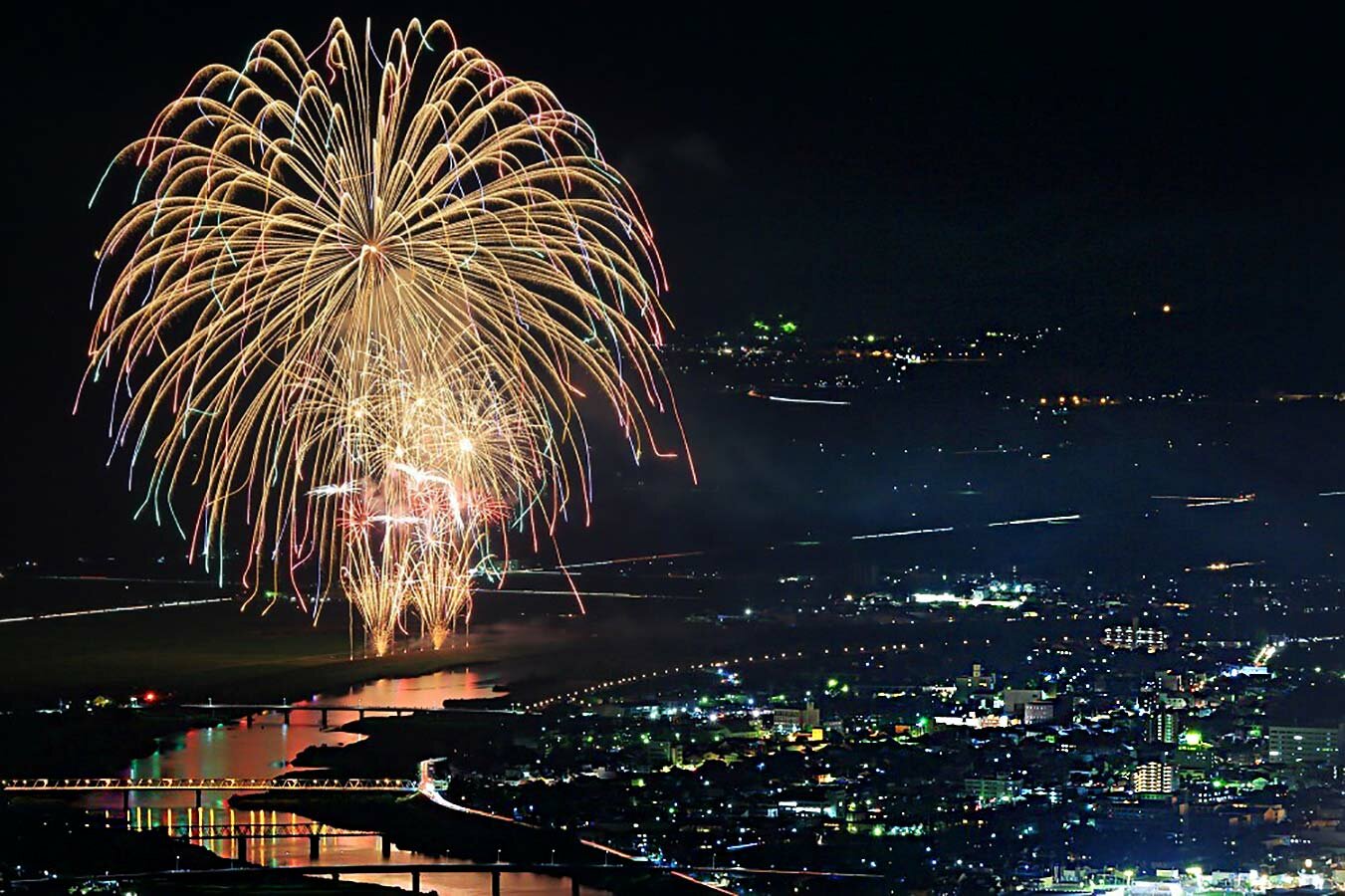 About Toyooka
Toyooka is located 440 km from Tokyo and 3 hours by plane. It can be found in northeast Hyogo prefecture, 100 km away from Kyoto.
On April 1st, 2005, one city and five towns (Toyooka, Kinosaki, Takeno, Hidaka, Izushi and Tanto) were merged together, making Toyooka the city with the largest area in Hyogo Prefecture.
Access

Area: 697.55 km2
Population: 78,656 (as of April 2019)

80% of Toyooka is surrounded by nature, with the Maruyama River flowing through the center cultivating a beautiful landscape and a rich environment.
Within Toyooka lies Kinosaki Onsen, a town with a 1300 year history, known as one of the best hot spring locations in the Kansai region. In terms of local industry, the area is known for its "Izushi-ware" porcelain, as well as a "handbag town" (Kaban no machi) boasting the greatest production of bags in all of Japan.

Additionally, Toyooka is the region where the Oriental White Stork, a special natural monument of Japan, took its last breath before going extinct. Several storks were released from captivity in September 2005, and in May of 2007, after 43 years, the first chicks were born in the wild. There continue to be globally unprecedented efforts to return the species back to living in the wild amidst human civilization, and storks have now become the town's symbol.

We are advancing the development of a town where people and nature can live in harmony while passing on resources and culture inherited from our predecessors onto the next generation.